The New England Patriots will enter the 2023 NFL season not sure of their quarterback of the future. 
The 2022 season was challenging for New England on the offensive side of the football, finishing the season 26th in yards per game while averaging just 208 passing yards per game.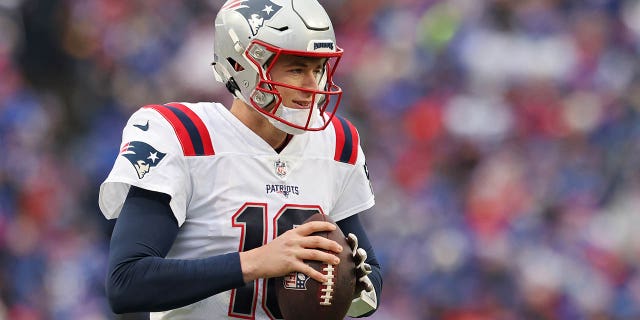 A 2021 first-round draft pick, Mac Jones regressed in his second season, ending the year with a lower completion percentage and passer rating than in his rookie campaign. 
AARON RODGERS WENT RADIO SILENT ON PACKERS IN OFFSEASON BEFORE TRADE REQUEST, GM SUGGESTS
Bailey Zappe, a 2022 fourth-round draft pick out of Western Kentucky, started four games during the season after Jones suffered an ankle injury in a Week 3 loss to the Baltimore Ravens and quickly became a fan favorite even after Jones returned from his injury. 
On Monday, Bill Belichick was asked about the quarterback situation heading into next season, and the legendary Patriots head coach refused to say the job was Jones'.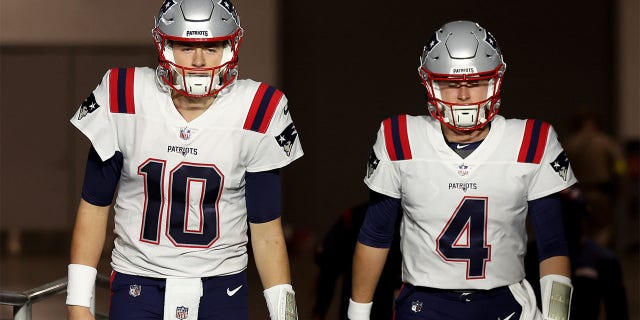 "Everybody will get a chance to play," Belichick said when asked if there would be a quarterback competition in the summer. "We'll play the best player." 
CLICK HERE FOR MORE SPORTS COVERAGE ON FOXNEWS.COM
In typical Belichick fashion, he told reporters the mentality did not apply to just the quarterback position, saying it was the same for "every position."
By not naming a starter, Belichick has certainly opened up the debate over whether Jones is considered the answer under center. 
Devin McCourty, who announced his retirement from football in March after 10 seasons, says the locker room was split at times last season on who should be receiving the snaps. 
In a recent interview with WEEI, McCourty discussed the issues on offense during his final NFL season. 
CLICK HERE TO GET THE FOX NEWS APP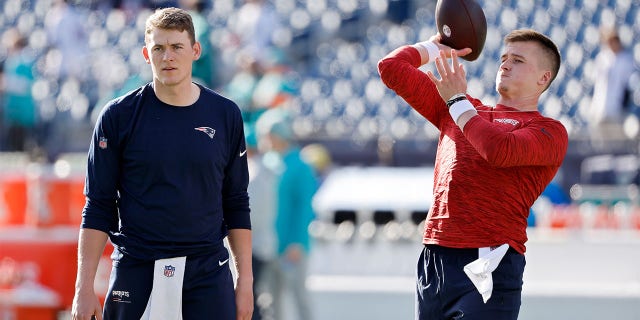 "I think player-wise there was enough trust that we're going to put the best guy out there," McCourty said, according to ESPN. "But the struggles on offense, I think there were some guys in the locker room that were like 'Let's go with [Bailey] Zappe.' Or 'No, Mac looked good today.' It was just a back-and-forth, which to me spoke more about what we had on offense than the quarterback. 
"We never were solidified as an offensive group that guys had full confidence in anything we were doing. There was never true hope."
New England went 8-9 in 2022, missing the playoffs for just the second time in the last 14 seasons. 
Hits: 0