The Lamar Jackson saga continues to be a hot topic with the one-time MVP's NFL future in limbo. 
Jackson announced Monday that he asked the Baltimore Ravens to trade him March 2, five days before the Ravens designated him with their non-exclusive franchise tag March 7. 
Jackson said on Twitter that "the Ravens [have] not been interested in meeting my value." 
What Jackson considers to be his value is unknown, but former NFL cornerback Richard Sherman has an idea why the Ravens and other teams have been reluctant to meet his demands. 
CLICK HERE FOR MORE SPORTS COVERAGE ON FOXNEWS.COM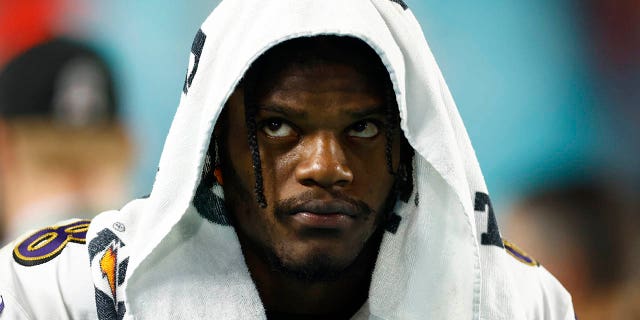 It has to do with fully guaranteed contracts. During "The Richard Sherman Podcast" with Hall of Fame receiver Calvin Johnson, Sherman actually blamed star quarterbacks Patrick Mahomes and Josh Allen. 
"What pissed me off is when Kirk Cousins got his fully guaranteed deal. I thought quarterbacks from then on were gonna be like, 'If it ain't guaranteed, I ain't taking it,'" Sherman explained. "Then [Patrick] Mahomes took that B.S. deal — just 10 years and wanted it to look like half a [billion]. But if you get half of that, fully guaranteed, everybody's happy. That sets precedent.
LAMAR JACKSON REVEALS TRADE REQUEST AS RAVENS SAGA TAKES ANOTHER TWIST
"But when [Mahomes] didn't set it, then Josh Allen didn't set it, now Lamar [Jackson]'s trying to set it after Deshaun [Watson's] already set it. And they're like, 'Nah.'"
What Sherman is referring to is the first quarterback contract in NFL history to be fully guaranteed, which was Cousins' three-year, $84 million deal with the Minnesota Vikings. 
When Mahomes signed his 10-year extension worth $503 million, only about $141 million of it was guaranteed money from the Kansas City Chiefs. Allen's deal with the Buffalo Bills was a six-year extension worth $258 million, $150 million guaranteed. 
While Sherman doesn't know what the Ravens are offering, he thinks Jackson wants a fully guaranteed deal. Johnson agrees that could be the case, adding the NFL didn't see this coming after the Cousins contract.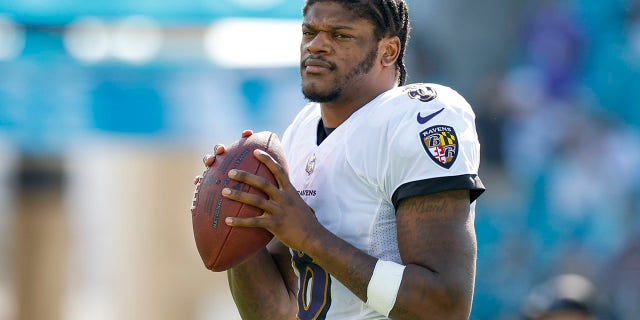 "They don't want to allow certain things to happen because it sets a trend going forward, but they should've thought about that when the Kirk Cousins deal came up. They should've thought about the big dogs coming after them. This situation, it's the bed they made," Johnson said. 
Teams other than the Ravens could discuss an offer sheet for Jackson because of the non-exclusive franchise tag. That hasn't happened — at least, publicly — since he was tagged. 
Baltimore would have the chance to match an offer from another team or receive two first-round picks in exchange for letting Jackson go. 
NFL WARNS TEAMS ABOUT LAMAR JACKSON ALLY; QB SAYS HE'S PROMOTING GYM EQUIPMENT WITH HIM
"For them to say nobody's interested in him, [teams] are trading two first-round picks for D-linemen, a safety. You're talking about a former MVP of the league. A lot of these teams don't got nobody at the quarterback spot. Some of them are trading two first-round picks to draft a kid that you don't know what he gon' be," Sherman added.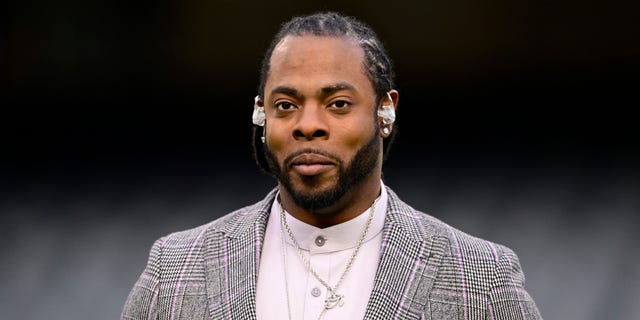 The Ravens will have until July 17 to negotiate a new contract for Jackson before his roughly $32 million tag kicks in for the 2023 season. And though head coach John Harbaugh said at the annual owner's meetings Monday that he expects Jackson to be his starter this year, the dynamic quarterback made it sound like his days in Baltimore were over. 
CLICK HERE TO GET THE FOX NEWS APP
"No matter how far I go or where my career takes me, I'll continue to be close to my fans of Baltimore Flock nation and the entire State of Maryland. You'll See me again," he wrote on Twitter. 
Hits: 0