A 19-year-old student at LSU was arrested early Sunday morning after allegedly taking off with approximately $1,500 worth of beer from Tiger Stadium, according to multiple reports. 
Bryce Tilotta, 19, was arrested and charged with one count of simple burglary after he and several others were captured on surveillance video carrying several cases of beer out of LSU's football stadium on Sunday, USA Today reported.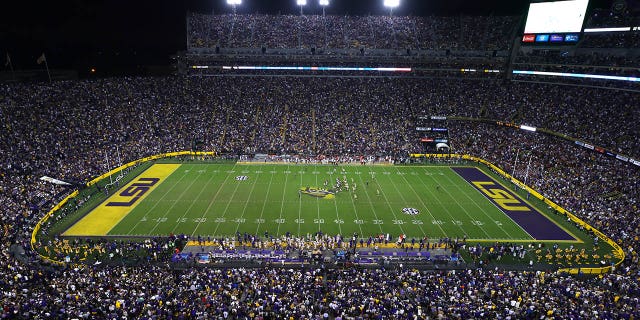 LSU STAR ANGEL REESE'S MOM HAS YOUNG MEN MESSAGING HER THINKING SHE'S HER DAUGHTER
According to WBRZ, a group of people described as "college-age males" were seen by officers carrying the cases of beer around 3 a.m., but quickly fled the scene before officers could approach them. 
Police then reviewed surveillance from the stadium and identified the same group taking the cases of alcohol and placing them in a black pickup truck, which was later identified as belonging to Tilotta.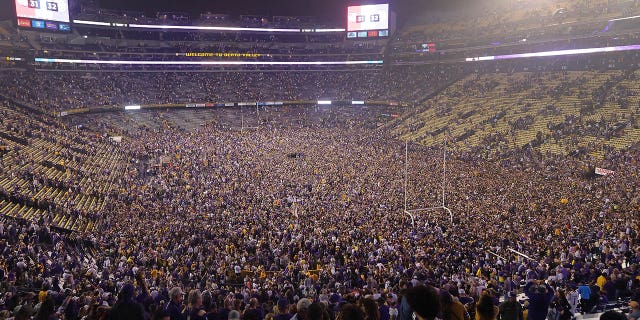 CLICK HERE FOR MORE SPORTS COVERAGE ON FOXNEWS.COM
According to the report, police located the vehicle in the Spruce Hall parking lot and received consent to search Tilotta's room, where the cases were eventually located.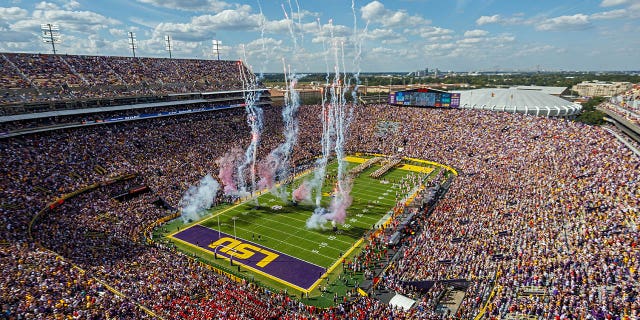 CLICK HERE TO GET THE FOX NEWS APP
The student reportedly admitted to the theft, which was estimated to be around $1,500 worth of beer.
Hits: 0