NFL tight end Darren Waller's wife, WNBA guard Kelsey Plum, says her husband may have been traded because his coach was not invited to their wedding.
Waller was shipped from the Las Vegas Raiders to the New York Giants on Tuesday, moving him across the country from Plum, who plays for the Las Vegas Aces. The two had just tied the knot earlier this month.
Plum reacted to a tweet on Tuesday from former NFL quarterback Robert Griffin III, who said Raiders coach Josh McDaniels may have traded Waller as a wedding present.
"Darren Waller JUST GOT MARRIED to Kelsey Plum of the Las Vegas Aces and Josh McDaniels' wedding present was to trade him to the New York Giants. McDaniels is NOT a romantic," Griffin III wrote.
GIANTS ACQUIRE PRO BOWL TIGHT END DARREN WALLER IN BLOCKBUSTER TRADE: REPORT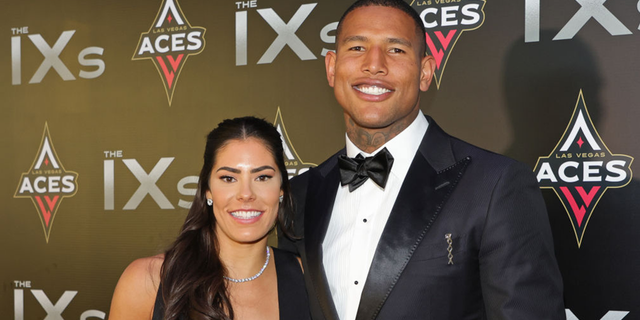 Plum responded, "Prolly cause he wasn't invited to the wedding lol."
News of the trade on Tuesday comes just 10 days after Waller and Plum got married, according to The Athletic. McDaniels had accidentally leaked the news of the wedding while speaking to reporters at the NFL Scouting Combine in Indianapolis.
Waller was reportedly upset with McDaniels after the Las Vegas Review-Journal announced the March 4 wedding date on social media. The couple, who had been dating since last year, had not publicly revealed their plans to get married.
McDaniels had said just two weeks ago that Waller "will be a big part of what we're going to do going forward." But the Raiders had been shopping the Pro Bowl tight for more than a year as they looked for more draft picks, NFL Network reported.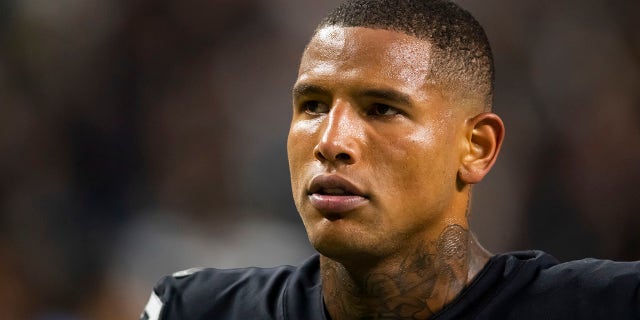 DANIEL JONES, GIANTS AGREED TO CONTRACT EXTENSION VIA 'PINKY SWEAR' 4 MINUTES BEFORE DEADLINE: REPORT
The Raiders acquired a third-round pick in the trade for Waller.
Waller has four years left on his deal with the Raiders after signing a three-year contract extension worth $51 million in September, but the Giants are only guaranteed to pay him $11 million for the 2023 season since there is an opt-out clause after this year.
The star tight end has dealt with injuries the past two seasons. He was placed on injured reserve last season with a hamstring strain that had bothered him throughout training camp.  In 2021, he missed time because of ankle and knee sprains.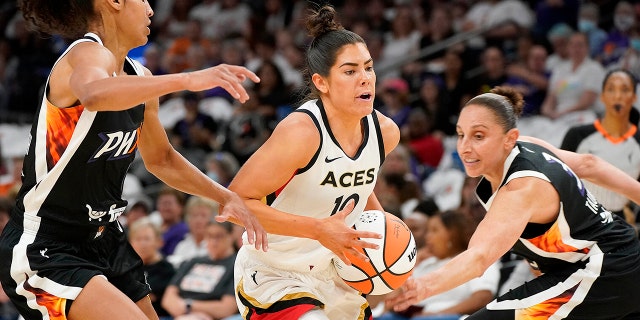 CLICK HERE TO GET THE FOX NEWS APP
But Waller was very productive the two prior seasons, totaling 1,145 yards with three touchdowns in 2019 and 1,196 yards with nine touchdowns in 2020.
Plum, meanwhile, is preparing for the WNBA's upcoming season, which kicks off in May. The number one pick in the 2017 draft, Plum averaged 20 points and five rebounds per game in 2022. She also won her first WNBA title, was named All-Star Game MVP and won a gold medal with Team USA in the FIFA Basketball World Cup.
Fox News' Andrew Mark Miller contributed to this report
Hits: 0