Online gaming can be fun, if played legally and responsibly…
It's hard to imagine a world without the internet. Nowadays, playing your favorite games online has never been easier, and with so many different ways to play, it can be hard to know where to start.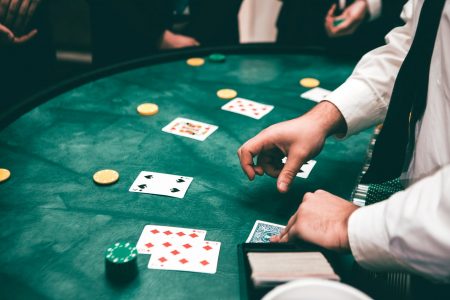 Please join us as we take a look at some of the most popular games of all time and discover whether it's better to play them digitally, or at the live casino.
Slot games
Playing digital, video Slots online opens up a world of gaming options for you to explore. Making up an average of 70% of casino sites, there's a huge variety of themed games amongst the classic fruit machines.
In addition, you'll find plenty of games that offer bonus features and special symbols with the potential to further enhance your Slots experience.
Playing slot games at the live casino is fairly limited – if your chosen site even offers a live slot game. You might find the odd live game which includes reels, and whilst the adventure will be hosted by a live dealer, they'll still be spun using a trusty Random Number Generator (RNG).
In this case, digital slot games seem to be your best option for spinning the reels online, as there's more variety to choose from.
Blackjack
Playing Blackjack online digitally also has its perks. You can find different variations of the game, that are also kept fair and unpredictable using an RNG. Playing digital Blackjack enables you to access the game at any time you'd like, and take your time figuring out your next move, as no other players will be waiting for you to take your turn.
This is great for beginners, as it gives you time and space to practice basic strategy.
By playing live Blackjack online, you can not only learn from other players in real-time, but you can also communicate with the live dealer. The live chat feature is just one of the perks of live casino gaming. You can also enjoy an authentic casino experience that mimics playing Blackjack at a land-based casino, but from anywhere you have internet access instead!
The best way to play Blackjack is really down to you. It depends on the games available with the deck size, and minimum and maximum betting requirements that best suit your bankroll.
We recommend trying both, as you can usually play demo games in which no money is involved. This will give you the chance to establish how you prefer to play Blackjack online.
Roulette
Much like other online casino games, digital Roulette also works by using an RNG. This means the very second you press spin, the outcome is decided. By playing digitally you won't be able to see the size or material of the ball or have a dealer spinning the wheel. Despite this, you'll have access to themed variations of Roulette, as well as both European and American wheels. You could find handy features like the Bet Builder, and even games with multipliers!
Live Roulette also boasts many of the same features the digital games do. You can find plenty of themed variations such as Deal or No Deal Roulette or Lightning Roulette at the live casino, with a real-life dealer spinning the wheel, just like they would if you were playing in a land-based venue. But here, you'll have access to a range of special features like statistics from previous games!
Again, the best way to play Roulette online ultimately comes down to your preferred style of gameplay. Whilst the live casino offers authentic gameplay unlike anything you'd find anywhere else, the digital games are a great way to get to grips with all the different bets you can place, in your own time.
Hits: 0