Tom Brady's former teammate Rob Gronkowski suggested Sally Field could be a potential love match for the Tampa Bay Buccaneers quarterback following his divorce from Gisele Bündchen.
The 33-year-old retired tight end floated the idea to Brady, 45, after remarking on Brady's chemistry with the 76-year-old actress during a scene in their upcoming sports comedy "80 For Brady."
"Tom, have you been considering dating Sally Field after that Oscar worthy-performance or what?" Gronkowski jokingly asked during an appearance on the SiriusXM podcast "Let's Go! With Tom Brady, Larry Fitzgerald and Jim Gray" Monday.
"We did have kind of an on-camera little, you know, thing going on," the seven-time Super Bowl champion admitted.
JANE FONDA SAYS HER 'KNEES GAVE WAY' WHEN SHE MET 'GORGEOUS' TOM BRADY: 'I HAD TO HOLD ONTO SOMETHING'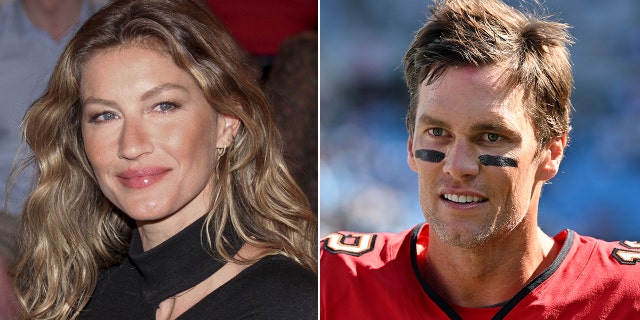 "So, it was actually nice. We really enjoyed our time together. So we'll see where it goes from here."
"Yeah, I know, I noticed that," Gronkowski said as Brady laughed.
"You and Jane Fonda had a good scene too, which was a little … I thought that was really spicy," Brady told Gronkowski.
"I knew you were going to say that!" the New York native exclaimed.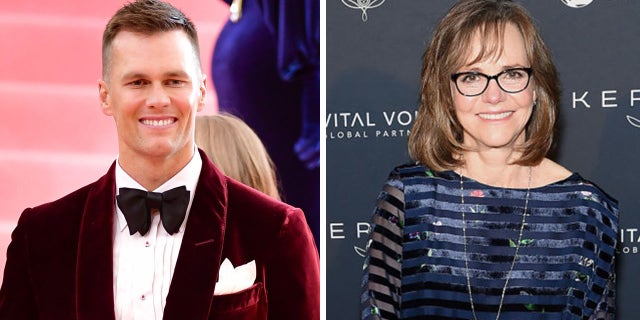 "It was really," Brady said. "I was excited to see it.
"So I think a lot of fans of Gronk are going to be excited to see it. And all the Jane Fonda fans over here. They're going to love seeing that."
"Yes, they are," Gronkowski agreed.
Gronkowski joined the podcast ahead of the Buccaneers' playoff game against the Dallas Cowboys, which Brady's team lost 31-14.
The two former New England Patriots teammates played themselves in "80 For Brady," which was produced by Brady's 199 Productions.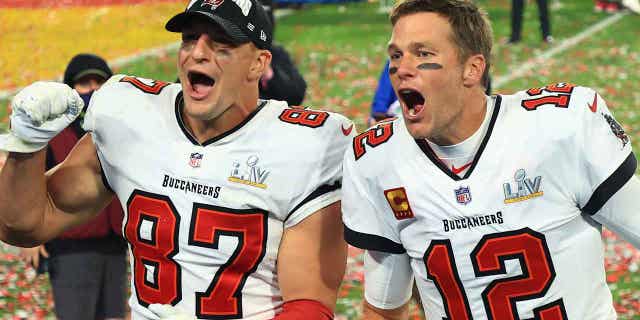 Field stars alongside Fonda, Lily Tomlin and Rita Moreno in the movie. They play four best friends and Brady superfans who travel together to Houston, Texas, to see the New England Patriots take on the Atlanta Falcons in the 2017 Super Bowl.
Super Bowl LI featured the biggest comeback in Super Bowl history after the Patriots overcame a 28-3 deficit to win the game. In addition to Brady and Gronkowski, other Patriots players appeared in the movie, including retired wide receiver Julian Edelman and former wide receiver Danny Amendola. 
Field expressed her excitement over meeting the NFL stars for the film's premiere screening at the Palm Springs International Film Festival Jan. 6.
During the screening, the two-time Academy Award winner told the audience she was waiting to meet the star athletes before they arrived to the set for the first time.
"I was the one out there welcoming everybody," she recalled during a panel discussion with Fonda, Moreno and Tomlin, according to Variety.
"There was no one else," Tomlin, 82, quipped. "No PAs out there, just Sally." 
Field continued, "I was out there, 'Hi, guys! I'm so glad you're here.'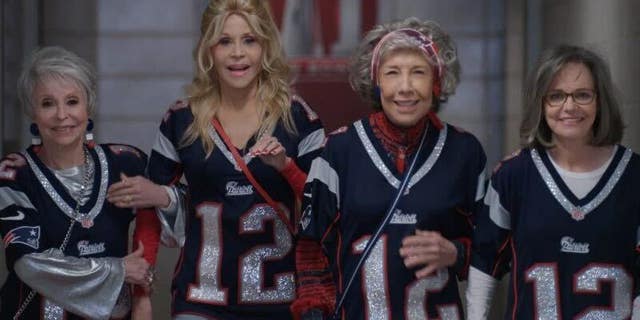 "I wanted them to feel comfortable. I was a fan, and I was out there welcoming them." 
The "Forrest Gump" star also raved about Brady during an interview with the Hollywood Reporter ahead of the screening.
"He's clearly a performer," Field told THR. "He knows where to put any kind of adrenaline he might have and knows how to ride it over the top. He's a jaw-dropping, once-in-a-lifetime athlete and that's really hard to be around. 
"Just the fact that I was there, I mean, I've been a fan and watched him play — who hasn't? He's really staggering, not only for his physical skills but for his mental skills. He's a chess player out there [on the field]."
CLICK HERE TO SIGN UP FOR THE ENTERTAINMENT NEWSLETTER
At the panel discussion, Fonda gushed over Brady's good looks as she described becoming starstruck upon meeting him.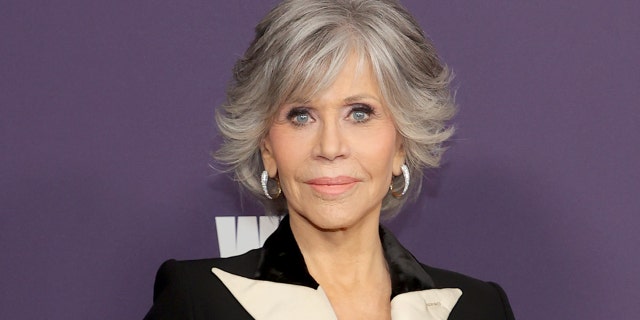 "Tom Brady, I think he went into all of our trailers individually," she recalled during a Q&A, according to Variety. "And when he walked into my trailer at the end, my knees gave way. 
"I had to hold onto something. I mean, he is gorgeous. He is so gorgeous."
Fonda, a seven-time Golden Globe Award winner, praised Brady for his good manners, recalling, "Tom was so gracious when he first came on the set to buy lunch.
"It was the first time he went to each of our trailers, which were our dressing rooms, and he introduced himself as though we didn't know who he was.
"But, again, a true gentleman. He was gracious. And I had one of those huge football sweatshirts waiting for him because my nephew is an enormous fan, and he was so gracious. And [Tom] wrote on it for him, and my nephew now has that on the wall in a frame. [Tom] just has very good manners like that." 
During her interview with THR, Tomlin complimented Brady on his acting skills. 
"He's a good actor," she told the outlet. "He's very personable and unassuming."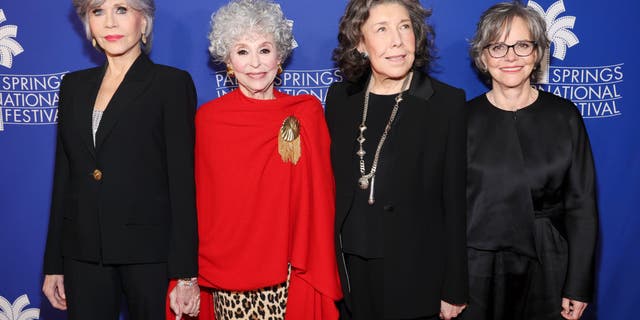 She described Brady's performance during a long scene that they share together in the film.
"Just looking at his face and his eyes and watching him listen to me as an actor trying to reciprocate in the same way felt like I was that [real-life] woman from Boston who was in her 80s," the "Grace & Frankie" alum said. "I felt, in fact, as though he was my son when I had to do this speech with him."
CLICK HERE TO GET THE FOX NEWS APP
Last summer, Brady told the outlet he was very impressed while watching the veteran actresses perform on set.
"We found the most amazing actresses," the first-time producer said. "Lily, Jane, Rita and Sally. They brought it all to life. At the end of the day, watching them act and watching them perform was so cool."
Directed by Kyle Marvin, the movie also stars Billy Porter, Rob Corddry, Sara Gilbert, Glynn Turman, Bob Balaban, Ron Funches, Jimmy O. Yang, Harry Hamlin and Guy Fieri.
"80 For Brady" will be released in theaters Feb. 3.
Hits: 0