The politicians don't dance and if they don't dance, well, they ain't no friends of mine.
Swedish pop sensation ABBA famously sang about the Dancing Queen in 1975. But you couldn't be a Dancing Queen in Sweden at that time without a license.
For decades, "spontaneous dancing" has been illegal in Sweden.
No, you wouldn't go to jail for doing a twirl on the street. But a law (that really should've been on our list of bizarre bans) has required bars, clubs, and other establishments to apply for a permit.
However, the winds of change are now blowing in the land of IKEA and meatballs. The Swedish government is finally looking to get rid of the dancing ban.
And while doing so, they hope to save some money by removing the bureaucracy needed to hand out the dance licenses.
"It is not reasonable for the state to regulate people's dance," Sweden's Justice Minister Gunnar Strömmer said in a statement according to AP News.
"By removing the requirement for a dance permit, we also reduce bureaucracy and costs for entrepreneurs and others who organize dances," he added.
Finally, it'll be safe to dance for the Swedes.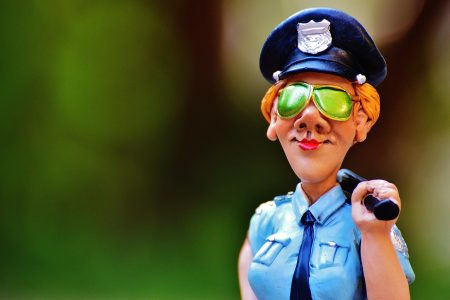 Moral Policing as Usual
But why was dancing banned in Sweden in the first place? Why else — to supposedly protect the moral purity of the Swedish people.
After the horrors of World War II (although Sweden remained neutral) the Swedes felt like having a bit of fun. Dance meets become popular throughout the country, with young people gathering to enjoy new forms of popular music and a few drinks.
But for the Swedish establishment at the time, this was completely unacceptable. Young men and women, dancing together, entirely unchaperoned?
Outrageous! They might hold hands or something!
It didn't make things any better that the youths were shaking their moneymakers to this newfangled rock 'n roll music. The authorities considered popular music immoral.
Add to that the alcohol they consumed and you had a moral panic in your hands. But it wasn't just about morals — the Swedish police were afraid that the dance parties could lead to criminal behavior and even rioting.
So, in 1956, Sweden passed a law banning "spontaneous dancing." Since then, establishments in the country have been required to purchase a dancing permit if people were expected to dance.
The price of the permit runs at around $67 at minimum. If a business doesn't file for the permit and police officers show up for inspection, the owners risk getting fined or even losing their liquor and/or business permits.
A Decision Long in the Making
Ever since its inception, the dancing ban has been unpopular among the Swedes. In fact, there have been potentially dozens of attempts to get rid of it over the decades — to no avail.
For example, members of the Swedish parliament filed motions to abolish the dancing ban every year between 2007 and 2010. Between 2011 and 2014, MPs filed 20 different proposals that would've thrown the ban out the window.
"This dance permit was unmodern even when it was introduced a long, long time ago. It should be abolished as soon as possible," MP Mathias Sundin told Sweden's parliament in 2015, according to Sveriges Radio.
"Exactly what constitutes dancing? Is it when guests at an establishment start moving a bit to the music, or is it when they hook arms? Or when they twirl around like so?" he asked, doing a pirouette at the speaker's podium.
Finally, in 2016, reason won. In a unanimous vote, the parliament decided to say goodbye to the dance permits.
And then nothing happened. Despite the decision, Swedish lawmakers didn't make any changes and the dancing permits continued to exist.
Then the COVID-19 pandemic hit and the whole dancing debate got put on the backburner. Bars and clubs had to close anyway, so what's the point in arguing about whether people could dance there?
Bye Bye Permits (Maybe)
But now, it seems the Swedish government is finally pushing the dancing permit abolition forward. A new decision on January 12 would throw dancing permits in the trash once and for all.
That still doesn't mean clubs and bars can organize dances willy-nilly. They'll still be required to register dancing events with the police, but the notification can be verbal and is cost-free.
The motion does still need to get the approval of the Swedish parliament. If it passes, the dancing permits will become history on July 1.
Here's hoping the Swedes can finally dance if they want to
Hits: 0