Looking to "get away"? If so, look no further than below…
If you have been thinking about taking a cruise vacation with your family, this is the year to do it. Regardless of where you want to go, there are numerous cruising opportunities to take advantage of. If you want to enjoy warm weather, there are trips along the Mediterranean to consider, or if you prefer to vacation in the snow, maybe opt for Alaska. Whatever your interests, there is sure to be the perfect getaway.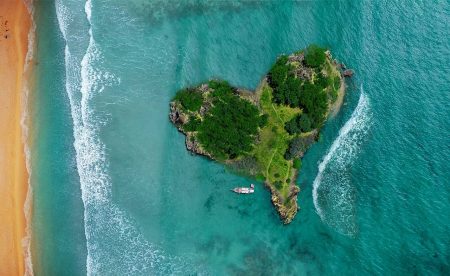 1. The Caribbean
One destination that is worth thinking about is a 2023 Caribbean cruise vacation to a warm location such as Aruba, Jamaica or the Bahama. With many Caribbean islands to choose from, there is a lot to see if you decide to visit this region. The best part is that the weather is welcoming most of the year, so if you live in a cold climate, it can be a lovely break.
2. Paris to Normandy, France
If you love world-class museums, shops and dining, cruising around France may be the perfect place for you. With Paris being enchanting year-round, traveling by sea from Paris to Normandy can be an enjoyable experience for those who appreciate French culture and entertainment.
3. Southern Africa
Going back to the idea of warmer weather, southern African cruises can also offer the chance to enjoy pleasant weather while capturing breathtaking views that are a once-in-a-lifetime opportunity. Carve out time to visit Cape Town, South Africa, and then make your way over to Kasane, Botswana, where you can cruise along the Chobe River.
4. Holland
In the springtime, it is the perfect timeframe to plan a vacation to the Netherlands where tulips take over the country from mid-March to mid-May. With the peak time being in mid-April, flower lovers from all over the world can appreciate the abundance of tulips that are everywhere during this time. Take your bicycle with you! Holland is one of the most popular destinations for bike riders.
5. Northern Europe
For anyone with an interest in Viking history, northern Europe can be another excellent destination for taking a cruise. With most Viking ocean cruises stopping in Sweden, Norway and Denmark, passengers have the opportunity to learn about different regions of the Viking experience while also catching sight of the beautiful nature that surrounds the area.
6. Cyclades Islands, Greece
If you want to see what many people consider the most beautiful islands in the world, then look no further than the Cyclade Islands which are just off the southeast mainland of Greece. According to Greek mythology, this is where Delos is- the birthplace of Apollo.
7. New York to Montreal
To catch sight of some of the most impressive fall colors in the United States, book a cruise from New York to Montreal in mid to late October. Along the St. Lawrence River, you will be able to incredible panoramic views of Canada's coastline. Make sure you go before it gets too cold though. After it snows, it will be more difficult to see the beautiful fall colors.
8. Alaska
Another 2023 cruise vacation idea to consider is a trip to Alaska. This is especially true for anyone who has a special love for the wilderness and being outdoors in nature. No matter what time of year you decide to go, Alaska always has amazing views to see from a cruise. You might catch sight of giant whales swimming along the coast or a moose walking down a mountainside.
9. Cozumel, Mexico
Need warmer weather? Try a little further south. Once a sleepy and half-developed Mayan ruin, Cozumel, Mexico, has changed a lot over recent years. As the destination has become increasingly popular, it now includes resorts, restaurants, entertainment and many outdoor activities. Not only that but there is also a lot of nature to appreciate around the area with forests and iguanas everywhere.
Taking a cruise vacation can be rewarding in many ways. Use this list as inspiration for your destinations on your next family getaway.
Hits: 0