Buffalo Bills star wide receiver Stefon Diggs heard all the criticism for his sideline and post-game actions following the 27-10 loss to the Cincinnati Bengals on Sunday, and he gave his piece on social media.
As it was clear the Bills were going to lose to the Bengals after failing to convert on fourth down late in the game, Diggs was seen yelling in quarterback Josh Allen's direction while he looked over the previous drive on a tablet. Diggs was throwing his hands up in frustration, though no one could tell exactly what was said. 
Then, it was reported after the game ended that Diggs tried to scurry out of the locker room as fast as possible before practice squad running back Duke Johnson stopped him before he left the building, according to The Athletic.
CLICK HERE FOR MORE SPORTS COVERAGE ON FOXNEWS.COM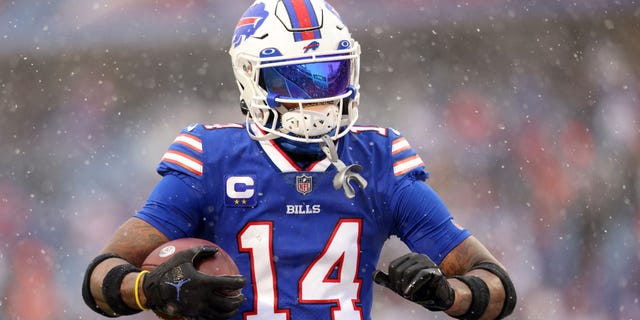 Head coach Sean McDermott said Diggs was present for his post-game speech, but he apparently didn't stay too long after that. 
Diggs has been one to wear his heart on his sleeve, win or lose. Sometimes when it's the latter, frustrations boil over and Diggs speaks his mind.
BILLS' SEAN MCDERMOTT ADDRESSES STEFON DIGGS' ABRUPT LOCKER ROOM EXIT AFTER LOSS TO BENGALS
"He's a competitive guy and that's what makes him good, is what you saw. He's very competitive, like we all are. We work extremely hard at these jobs to be the best we can possibly be, and it hurts. I wouldn't want a guy that it doesn't hurt," McDermott said during his post-game presser.
He did so on Twitter a bit Monday, firing off three tweets in a row.
"Want me to be okay with losing? Nah," the first one read.
"Want me to be okay with our level of play when it's not up to the standard? Nah."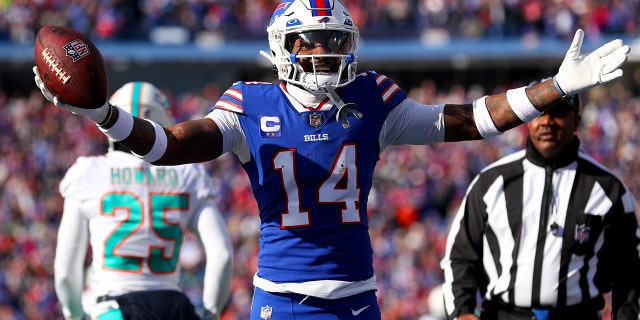 "It's easy to criticize my reaction more than the result."
To Diggs' point, the Bills, even playing through the snowy conditions in Orchard Park, don't usually put only 10 points on the scoreboard. They averaged the second-most points in the NFL during the regular season at 28.4 and scored 34 against the Miami Dolphins in the wild-card round.
BILLS' STEFON DIGGS, WHO WAS FRUSTRATED WITH JOSH ALLEN ON SIDELINE, BOLTS FROM LOCKER ROOM AFTER LOSS: REPORT
For Diggs, he certainly isn't used to catching just four of his 10 targets for 35 yards like he did Sunday night, which adds to his frustration on top of the loss. 
The Bills also lost in heartbreaking fashion, though it was one of the best NFL games in modern history with the Kansas City Chiefs in last season's AFC divisional round. 
The back-and-forth offensive show resulted in the Chiefs winning in overtime, crushing the Bills' dream of finally capturing that first franchise Super Bowl victory.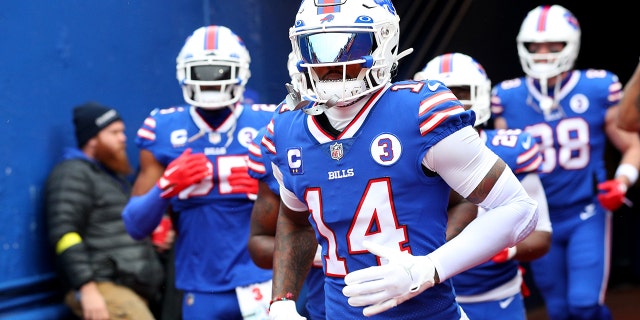 CLICK HERE TO GET THE FOX NEWS APP
Diggs was emotional in the moment, and he doesn't regret it one bit. That's the type of player he will continue to be.
Hits: 0