Jaguars quarterback Trevor Lawrence revealed his two-point conversion play in Saturday's historic comeback win was off script.
The second-year quarterback said once he saw the Chargers defensive formation, he determined he could get the football across the goal line by lunging, even though his coaches had called a different play. 
"I just saw the opportunity and figured that'd be a lot easier. I didn't think there was any risk. I knew I could get it in, so I just took it," Lawrence said.
CLICK HERE FOR MORE SPORTS COVERAGE ON FOXNEWS.COM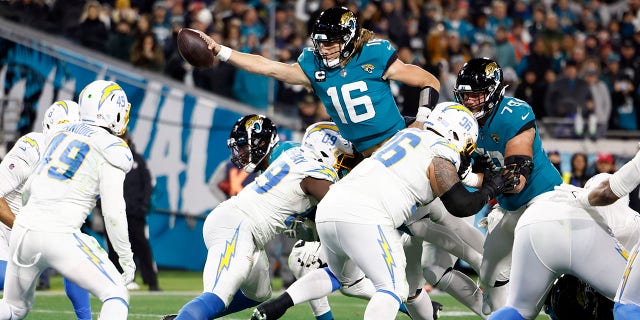 Lawrence threw for 288 yards, four touchdowns and four interceptions and led Jacksonville to a second-half comeback after being down by 27 points. The two-point conversion cut the deficit to 30-28 in the fourth quarter.
Kicker Riley Patterson hit a 36-yard game-winning field goal as time expired.
AL MICHAELS REBUKES CRITICISM OF CALL IN JAGUARS' THRILLING COMEBACK VICTORY OVER CHARGERS
After the game, Jaguars coach Doug Pederson told reporters he "felt good about our call that we had." But Pederson did not elaborate on what exactly he had drawn up before Lawrence opted to improvise. 
Lawrence also mentioned that his head coach is usually OK with a play being changed — if the alternative play works. Jacksonville's two-point attempt was ultimately successful, so it's likely Pederson approved.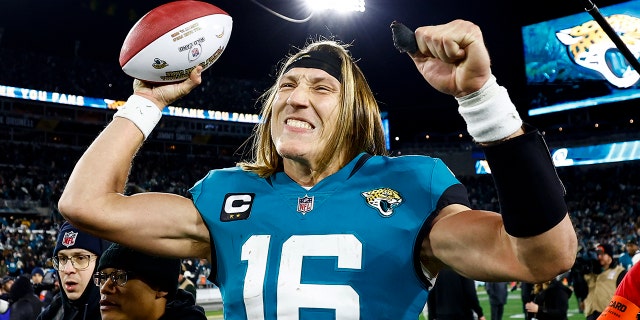 "You couldn't write a better script to win a game like that tonight, so it makes it more special, but don't want to do that again," Lawrence said after the historic comeback victory, via ESPN. "Got to take care of the ball. That's where it starts.
"We said in the locker room that's kind of how our season's going. We're never out of the fight. … I'm kind of speechless, honestly, just to see what belief can do and to see when a team believes in each other what you can accomplish."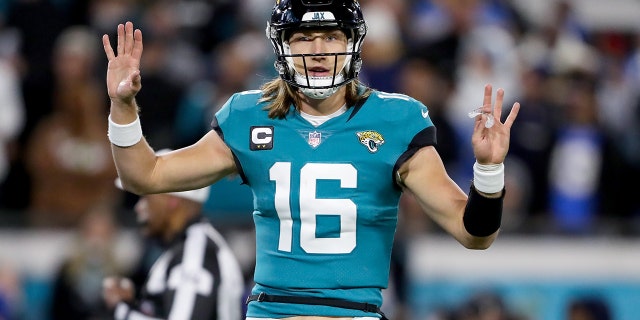 Lawrence became the third quarterback in the Super Bowl era to throw four interceptions in the first half of a postseason game.
Gary Danielson of the Detroit Lions and Craig Morton of the Denver Broncos were the others.
CLICK HERE TO GET THE FOX NEWS APP
Lawrence and the Jaguars travel to Kansas City this weekend for a divisional round matchup against the Chiefs. 
Hits: 0