Cleveland Browns defensive end Jadeveon Clowney has apologized to teammate Myles Garrett for comments he made last week that he now says were "completely misrepresented." 
Last Friday, Clowney was sent home from the Browns' practice facility after being critical of the organization while saying he was "ninety-five percent sure" he would not be in Cleveland next season.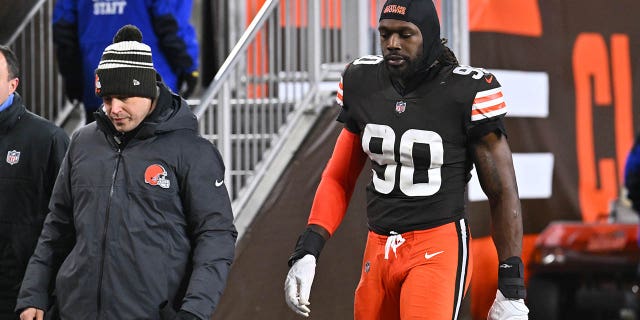 The comment was made in an interview with Cleveland.com, in which Clowney also raised an issue with what he says was the organization's preferential treatment of Garrett. 
EX-NFL STAR PEYTON HILLIS 'ON THE ROAD TO RECOVERY' AFTER NEARLY DROWNING DURING RESCUE
Clowney told the publication that the organization put Garrett in more favorable matchups in order to showcase him. 
"You're all trying to get somebody into the Hall of Fame when all that matters is winning," he said in the interview. "Everybody got here for a reason, and we can all make plays. I know I am."
On Friday, Clowney apologized to Garrett and his family for the comment. 
"As a son and a parent I want to fully apologize to anyone I offended, specifically Myles Garrett and his family," Clowney wrote in a statement obtained by multiple outlets. "My words in the lockerroom [sic] were not only taken out of context, but completely misrepresented. 
CLICK HERE FOR MORE SPORTS COVERAGE ON FOXNEWS.COM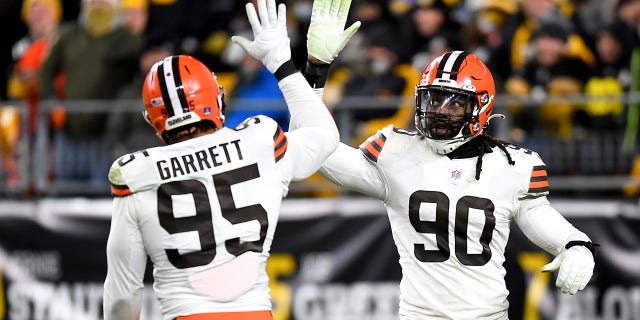 "As a man I have reached out to Myles specifically to apologize. I will continue to learn and to grow as I move forward." 
Clowney just concluded his second season in Cleveland, playing in 12 games with two sacks. 
Garrett disagreed with Clowney's assessment, adding that his relationship with Clowney has "always been cordial." 
"I think everyone is concerned about winning games," Garrett said last week. "I disagree with seeing it that way. I think the guys in our room, and really guys in the organization, are so focused this season on winning and getting everyone good matchups and trying to get everyone a way to win."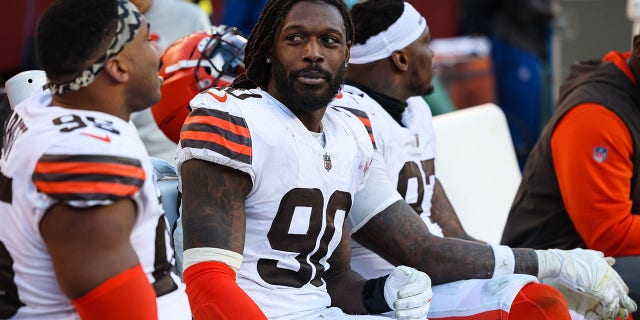 CLICK HERE TO GET THE FOX NEWS APP
"It's not just trying to get me good looks or someone in particular. We're all trying to find a way to win and all trying to get some success on the field. Because everyone is trying to get toward the postseason and the Super Bowl." 
The Browns missed the playoffs after going 7-10 during the regular season. 
Hits: 0