The Tampa Bay Buccaneers on Tuesday provided an update on wide receiver Russell Gage Jr. after he was the focal point of a scary-looking scene toward the end of the team's 31-14 loss to the Dallas Cowboys.
Gage was put on a backboard and carted off the field at Raymond James Stadium after being hit in the back and neck area by Cowboys defensive back Donovan Wilson.
CLICK HERE FOR MORE SPORTS COVERAGE ON FOXNEWS.COM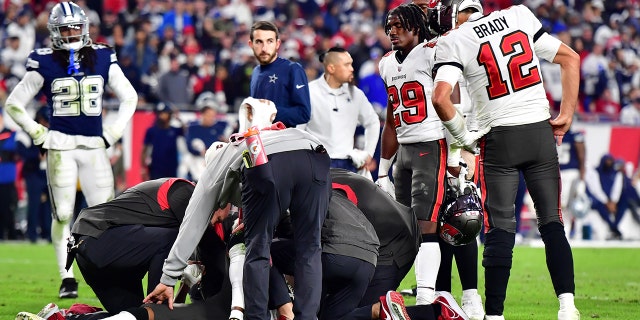 "After suffering a neck injury and concussion during the fourth quarter of last night's game, Russell was taken to a local hospital where he remained overnight for additional testing and observation," the team said in a statement. "Russell has had movement in all extremities and will continue to undergo additional testing today. We will provide additional information as it become available."
The play occurred as the Buccaneers were on one of their final drives.
DAK PRESCOTT SCORES 5 TOUCHDOWNS AS COWBOYS WALLOP BUCS IN NFC WILD-CARD MATCHUP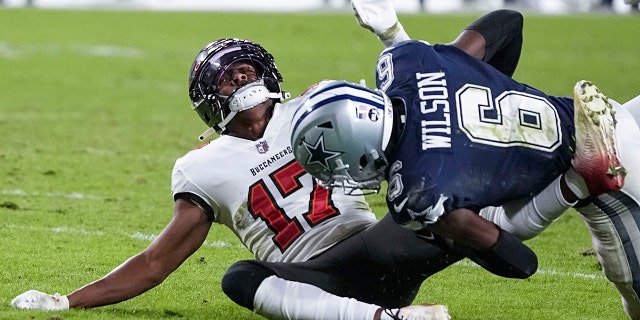 Tom Brady threw an incomplete pass to Gage at the 19-yard line. He went down in pain after he was hit in the back and neck area by Wilson. The Buccaneers' medical staff rushed to the scene and players watched as the trainers attended Gage.
The medical personnel called for a cart and put Gage on a backboard to take him off the field. Buccaneers and Cowboys players went down to one knee. It appeared Gage was able to move his right leg as he was being worked on and eventually, he was taken off the field and to the hospital.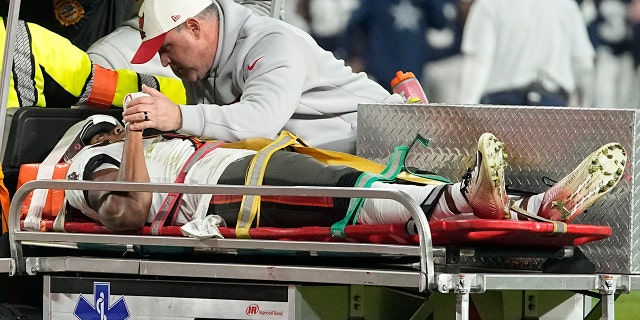 CLICK HERE TO GET THE FOX NEWS APP
He was in his first season with Tampa Bay. In 13 games, he had 51 catches for 426 yards and five touchdowns.
Hits: 0